Full range 201 Grade stainless steel coils
Product Detail
Product Tags
Xinjing is a full line processor, stockholder and service center for various of cold rolled and hot rolled stainless steel coils, sheets and plates, for over 20 years. We provide cold rolled annealed and pickled products in multiple finishes and dimensions. Coils can be supplied in various widths with slitting capabilities at our processing center.
Products Attributes
Grade 201 contains lower cost manganese and nitrogen additions that are partial substitutes for nickel making them more economical alloys.
Great toughness in cold conditions is excellent.
Copper is added to compensate for the increased work-hardening rate, SS201 thus has relatively lower ductility and formability compared to 304/301 SS.
Easily beats some metals (carbon steel, aluminum, etc.) in corrosion resistance.
201 stainless has high spring back property.
Grade 201 is an easy-to-work materials, low electrically and thermally conductive.
Type 201 stainless steel is non-magnetic in the annealed condition but becomes magnetic when cold-worked.
The surface is not as shiny as the stainless in grade 304.
Application
Automotive exhaust system: Exhaust flexible pipes, Exhaust manifolds, etc.
Railway cars or trailers' exterior components, like the siding or the base along the lower edge of a car, etc.
Cookware, sinks, kitchen utensils, and food service equipments.
Architectural applications: door, windows, hose clamps, stair frames, etc.
Interior decoration: decorative pipe, industrial pipe.
The selection of the type of stainless steel needs to consider the following points: Appearance requests, air corrosion and the cleaning ways to be adopted, and then take into account the requirements of cost, aesthetics standard, corrosion resistance, etc.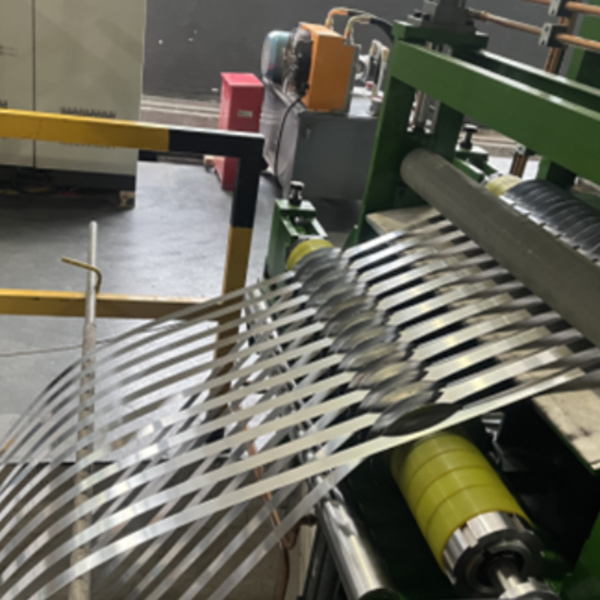 Coil slitting
Slitting stainless steel coils into smaller width strips
Capacity:
Material thickness: 0.03mm-3.0mm
Min/Max slit width: 10mm-1500mm
Slit width tolerance: ±0.2mm
With corrective leveling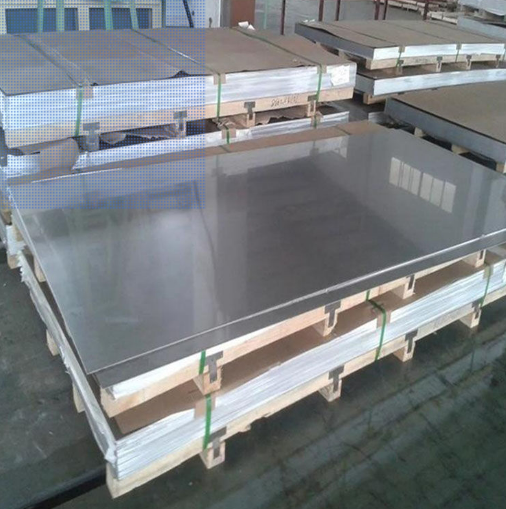 Coil cutting to length
Cutting coils into sheets on request length
Capacity:
Material thickness: 0.03mm-3.0mm
Min/Max cut length: 10mm-1500mm
Cut length tolerance: ±2mm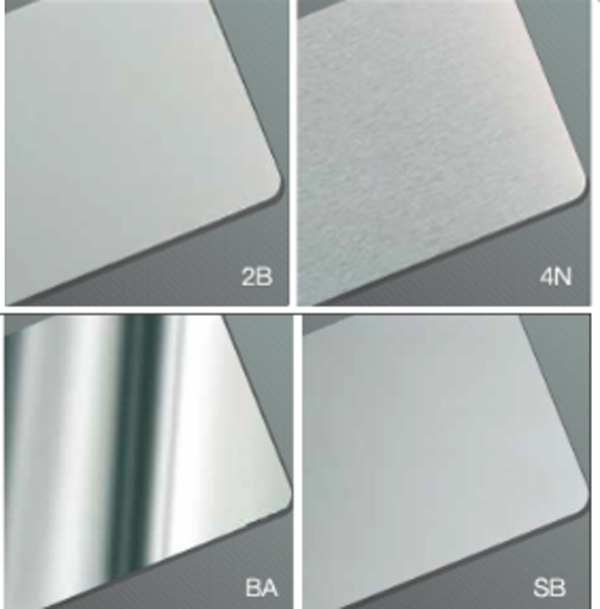 Surface treatment
For the purpose of decoration usage
No.4, Hairline, Polishing treatment
Finished surface will be protect by PVC film
---
---